Last month I attended Future of Web Design NYC. The conference topics included everything from The Future of UX and The Future of CSS3 Layout to Typography Best Practices and Culture as a Factor in Digital Design. Some of the speakers were well known, such as Karen McGrane and Chris Coyier, while others were what they were calling "Rising Stars". Each Rising Star Session that I attended was more than what I would expect from a so-called amateur speaker.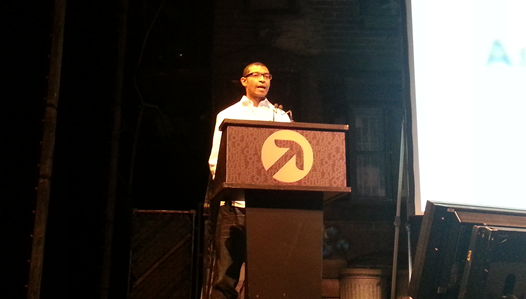 One of the highlights of the conference was visiting with Denise Jacobs. This woman is amazing and has great stories to tell. We ended up talking for about an hour and a half, but it felt like 30 minutes. I saw her speak in San Francisco in 2009 and have been following her ever since, so it was a real treat to visit with her one-on-one.
The Good, The Bad and The Ugly
The Good – Each session was video recorded and made available to conference attendees, giving us the opportunity watch the sessions we missed.
The speakers were well prepared and professional with topics to spark today's Web Designers interests.
Lunch was provided during the conference. Although it was kind of crappy, it was free so I won't complain or put it under the The Bad.
The Bad – They had two separate rooms called Track 01 and Track 02, with sessions going on in each room at the same time. This made you have to choose one session over another. Having to choose a session to watch live was a hard decision to make.
The Ugly – During several of the sessions the microphones were giving out making it difficult to hear the presenters. Some of the videos show this annoyance.
The WiFi was really crappy making it hard to live tweet key points during the presentations.
Icon Design Bootcamp
The Icon Design Bootcamp was the best workshop to follow up a great conference. We worked on designing new icons with The Noun Project for Charity Water. Working through the icon brainstorming session and rough draft sketches is an experience I will never forget. Nothing is too ridiculous and everything is up for discussion and consideration. Taking the final design into Illustrator and creating the vector version of the icon was how we wrapped up the bootcamp. These icons can be seen here.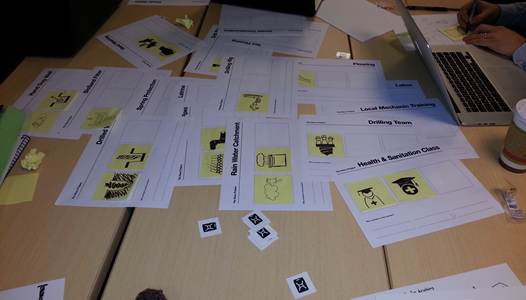 I would highly recommend this conference if you are given the opportunity to attend. The fact that all the sessions were recorded and made available to attendees via a secure login gives you a sense of exclusiveness as you won't find these videos on Youtube.